Whether you have an official break from school or simply want to take advantage of warm weather, spring travel is top-of-mind for many of us. Whatever your plans, keep in mind that COVID-19 is still poses a health concern and the virus can spread easily among groups of people during travel and in places like museums, sports venues or amusement parks.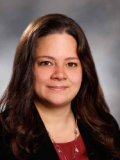 We caught up with Kelley Brinsky, DO, a family medicine and osteopathic manipulative medicine physician with Dignity Health Medical Group — Sequoia, to discuss tips for safe and healthy travel this spring.
Travel Preparation and What to Pack
Before traveling, Dr. Brinsky encourages all eligible people to get vaccinated and boosted against COVID-19. Getting vaccinated and boosted helps protect from getting seriously sick and from spreading the virus to others.
Don't forget to pack extra well-fitting masks for all people who are traveling, and hand sanitizer. "I also recommend people bring multiple COVID-19 antigen kits with them in case they start feeling symptomatic," says Dr. Brinsky.
Precautions While Traveling
Wearing a mask on public transportation and in transportation hubs like airports, train depots and highway rest stops, can help reduce the spread of COVID-19 and lower your risk of catching the virus. Dr. Brinsky encourages keeping mouths and noses covered when in public by wearing a mask, even in areas where COVID-19 cases are occurring at lower rates. Travelers should also refamiliarize themselves on CDC recommendations for wearing masks in transportation settings.
"Staying masked among large crowds or indoors, in addition to frequent hand washing, will keep people healthy," says Dr. Brinsky. "Sanitizing stations are now commonplace in high traffic areas and public places, so please use them."
Should someone begin showing COVID-19 symptoms while traveling, Dr. Brinsky suggests they use two COVID-19 antigen tests, at least 12 hours apart, to confirm a positive or negative result for the virus. If test results are positive, the CDC recommends self-isolation — fully separating from those who do not have COVID-19 for at least 5 days from the onset of symptoms. People who are traveling should make sure they understand COVID-19 symptoms and CDC quarantine / isolation recommendations, which also apply to people who believe they were exposed and are not up-to-date on their COVID-19 vaccination. If someone is feeling very short of breath, an evaluation at an urgent care or emergency facility is recommended.
Connecting With Dignity Health When Away From Home
If you are away from your primary care physician or specialist and would like to connect with them to discuss a medical issue while traveling, try calling your local doctor's office to schedule a video visit. You can also look for a nearby Dignity Health Medical Group facility for an in-person visit. Many Dignity Health Medical Group clinics have ample openings with primary care providers for video visits, and offer extended hours for virtual care. Patients can schedule a video visit online, for convenient care while traveling. It's also a good idea to know where the local urgent care and emergency facilities are located at your travel destination, in case you need them.
CDC Community Levels
When evaluating where to travel, consider using the CDC COVID-19 Community Levels website to check current COVID-19 levels across the United States. Using county zip codes, the site shows if a community is at low, medium or high levels of COVID-19 and includes precautions a resident or visitor should take while in that area.
"Now that the weather is nice and COVID-19 cases are lower, the desire to travel is increasing," says Dr. Brinsky. "With a few safety considerations in mind, I think people should feel safe about traveling."
Key Takeaways
Before traveling, get vaccinated and boosted against COVID-19.
People should plan to pack extra masks, sanitizer and COVID-19 antigen tests for their trip.
Know before you go. The CDC's COVID-19 travel page is a helpful resource for information on domestic and international travel.
Remember, even as COVID-19 restrictions begin to ease across the country, the virus continues to be a significant health consideration. Be sure to take the appropriate measures to keep yourself, family, friends and anyone you come in contact with while traveling, healthy and at a low risk of contracting and spreading COVID-19.