[ad_1]
Dignity Health Mercy Medical Group has named Jahmal Miller as their Chief Administrative Officer (CAO). In this role, Miller strategically leads Dignity Health Mercy Medical Group's organizational development, health system relationships, talent management and business operations. Miller comes to Dignity Health Mercy Medical Group from Dignity Health's parent company, CommonSpirit Health, recently serving as system vice president of diversity, equity and inclusion.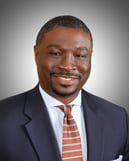 "Jahmal joins Dignity Health Mercy Medical Group with an extensive leadership background and proven abilities to identify, engage, influence and align senior leaders on the most challenging health care concerns of our day," said Alan Shatzel, DO, MBA, CEO of Dignity Health Mercy Medical Group. "His knowledge of the health care industry, and previous leadership role within CommonSpirit Health make him an exceptional new member of the Dignity Health Mercy Medical Group executive team."
Miller is newly elected to the California Endowment's Board of Directors, and he recently co-led a system-wide CommonSpirit Health partnership with the Morehouse School of Medicine and the National COVID-19 Resiliency Network, sponsored by the U.S. Department of Health and Human Services' Office of Minority Health. His demonstrated leadership has led him to receiving formal appointments to the American Psychological Association's Presidential Health Equity Task Force in December, 2020 and the deputy director role for the California Department of Public Health's Office of Health Equity in 2013. 
"I'm excited to continue Dignity Health Mercy Medical Group's work to promote a positive, professional culture with a focus on equity, inclusion, diversity and belonging," said Miller. "I look forward to collaborating with clinical leaders to grow and develop our organization as we continue to provide exceptional care to the patients and communities we serve."
Prior to joining CommonSpirit Health in 2019, Miller served as the director of corporate reputation and thought leadership with Blue Shield of California. He also served in various leadership roles for Kaiser Permanente and Sutter Health, and is internationally recognized as a thought leader and expert on issues pertaining to health care, public health, health equity, mental health and public policy. He has recently been recognized as a "Top 100 under 50" award recipient by Diversity MBA, a "Top 40 under 40" award recipient by the Sacramento Business Journal and as a Modern Healthcare Emerging Leader.
Miller is a graduate of Columbia University where he earned a Bachelor of Arts in Psychology. He also holds a Master's of Health Administration from the University of Southern California and an Honorary Doctorate in Humane Letters (DHL) degree from the Western University of Health Sciences, recognizing his lifetime achievements in the field of health and human services. Jahmal is a Sacramento native and notes that his proudest achievements are his roles as a husband and father. 

[ad_2]
Source link